Hey.
I have an outfit post today, as you can see by the title & photos attached. Hehe. I'm not really one for maxi skirts. I never find one I like, mainly because all the ones I find are either weird colours or sheer. I still don't own one I like...still searching. This one is actually my sisters..she let me borrow it for New Years eve but I ended up wearing something else.
(Here)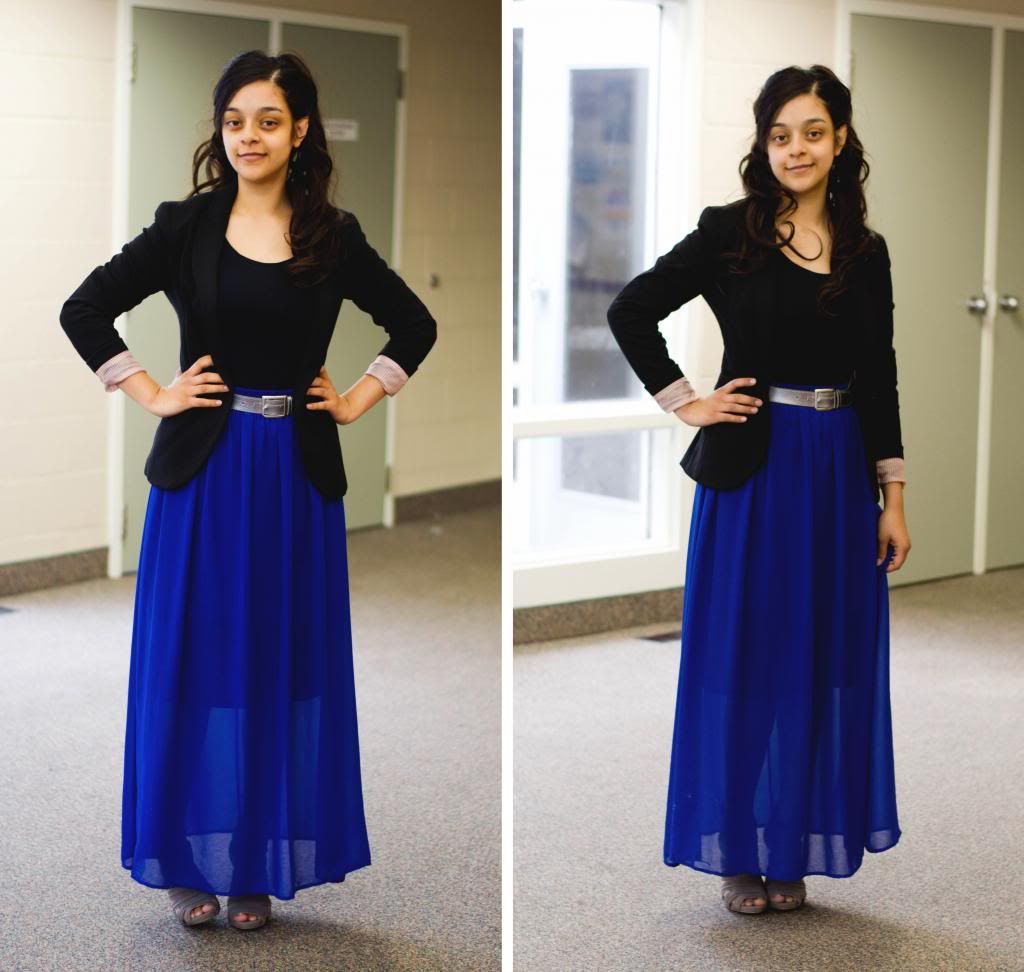 Anyways I thought I would wear it before I gave it back. Even though I'm pretty sure my sister has forgotten about it, since she hasn't even ask me. Maybe I should keep it eh? What do you think?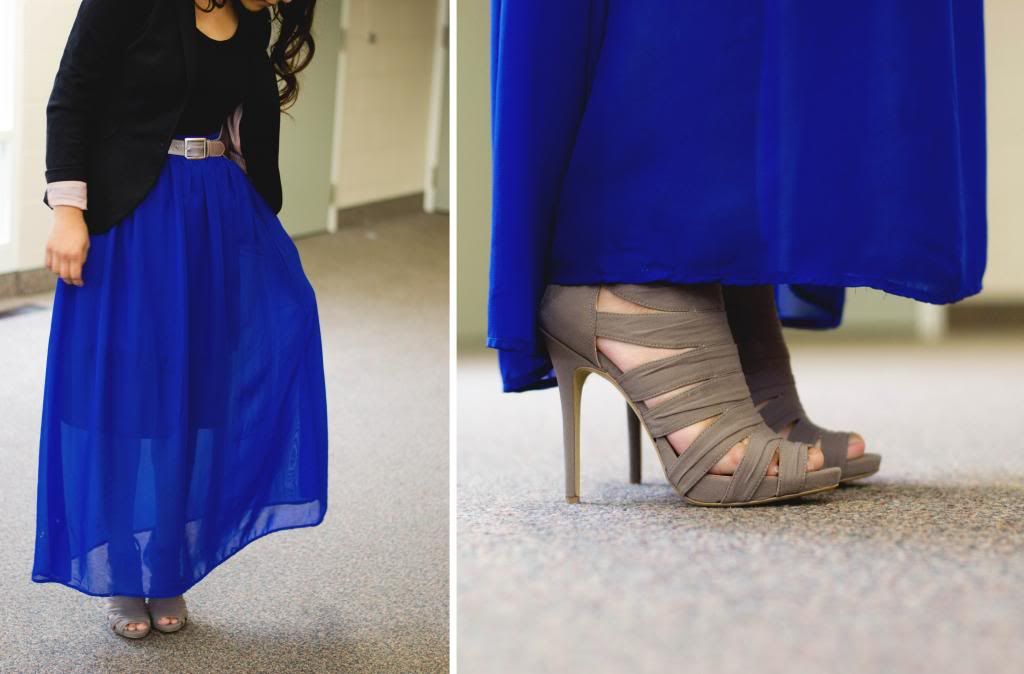 Blazer & Top: H&M, Shoes: BCBG, skirt & Belt: Borrowed.
Pictures taken by Ruth...