Today is my babies 1st Birthday. I can't believe how fast time has gone by.
We have officially survived the first year. Yay to us!!
Firstly, I have to praise and thank God for such a wonderful gift. Benjamin is the greatest thing in my life. My Joy, and love. I love Benjamin so much, and everyday the love grows more and more. I guess it's true when my mother said that you never fully understand a mother's love, until you have a child of you own.
I remember so clearly when they put him in my arms. He was so small, and fragile. I looked at him, and said "Hi baby", and just held him. I wanted him to feel all the love I had for him. I remember looking at Ruben and saying "He's so beautiful", and Just feeling so Happy.. like beyond words happy. Maybe the happiest I've ever been in life. Feels like just yesterday...
But anyways, before I get all emotional.... I want to wish my baby boy a
HAPPY FIRST BIRTHDAY!!!!
Today we shall celebrate
with a
CAKE SMASH
photoshoot!
woot woot!!
Didn't exactly go how I expected.
Here's the story..

I bought the smallest cake I could possible find, and put a cute little #1 candle on top, and also a cute little birthday hat for the birthday boy. Isn't it adorable?
So, I decided to photograph them separately for memories sake, before this grand disasters happened.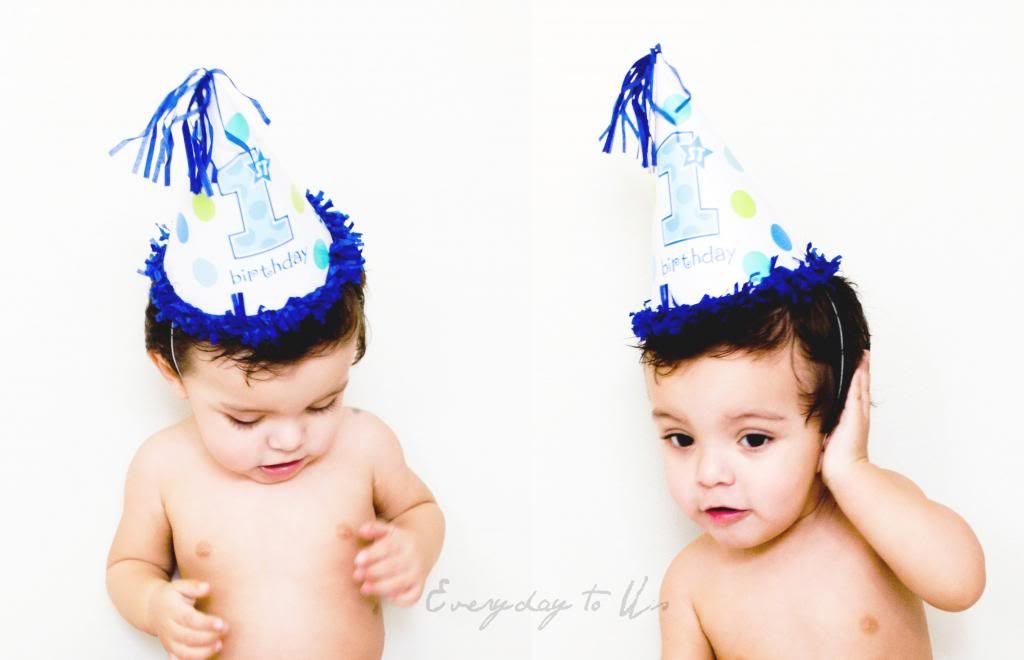 Well Then I place the cake in front on him, and waited for him to destroy it! muahaha!
Well..... He decided to play with the candle first, and do all these cute things. I was like.. "ok, this is all part of his game plan!"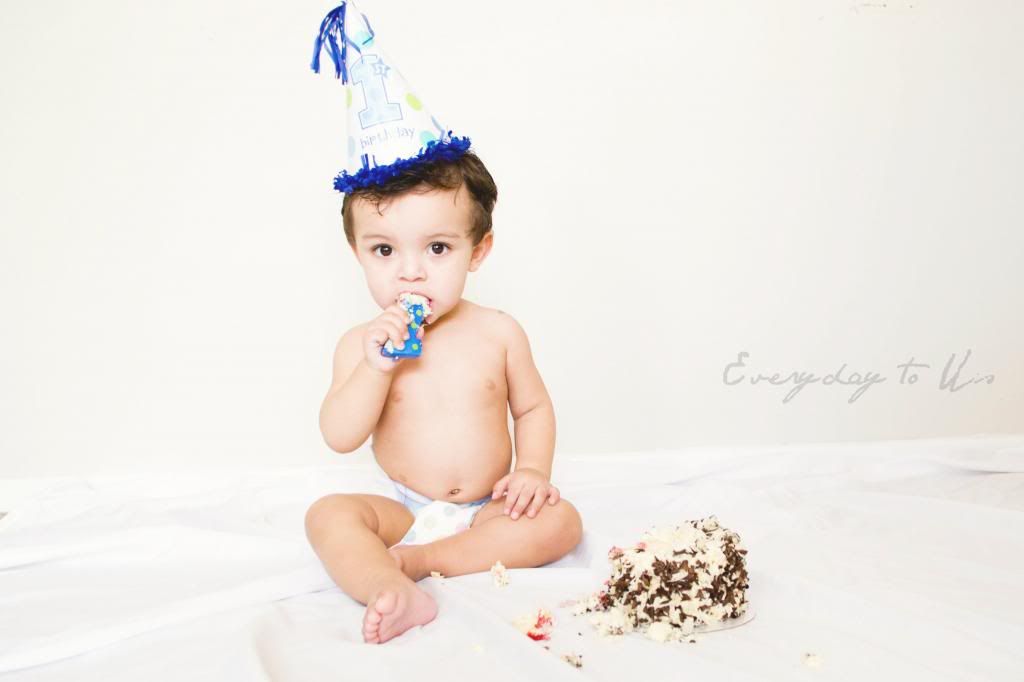 .....
AHA!! So it begins....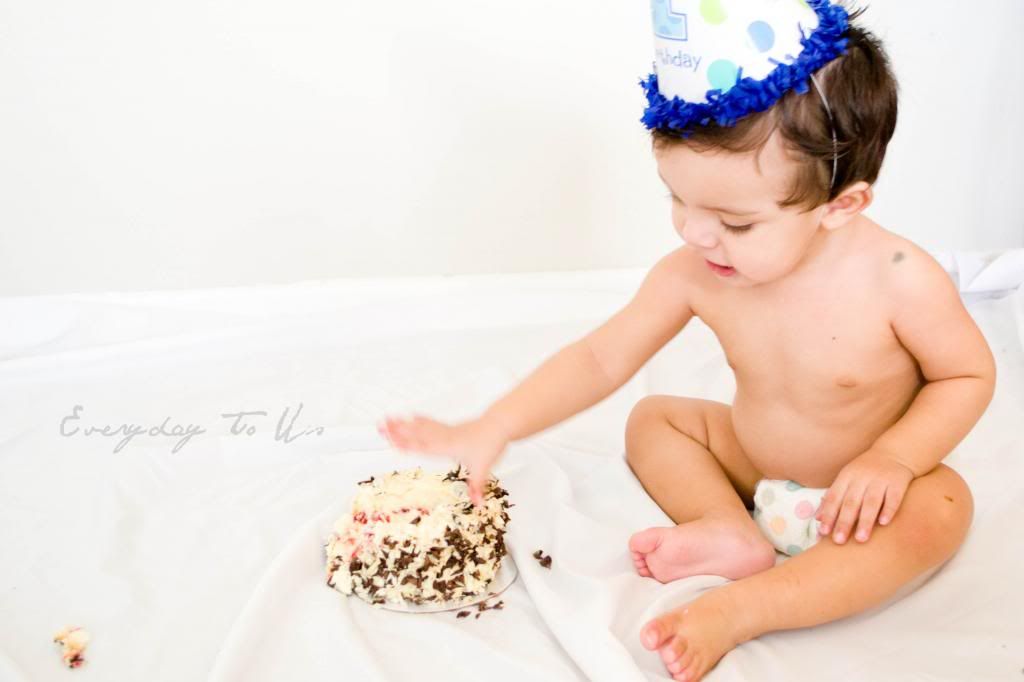 "look there is cake in my hand, I guess I can play with it!"
.............
"oh.. my hand got dirty. nevermind."